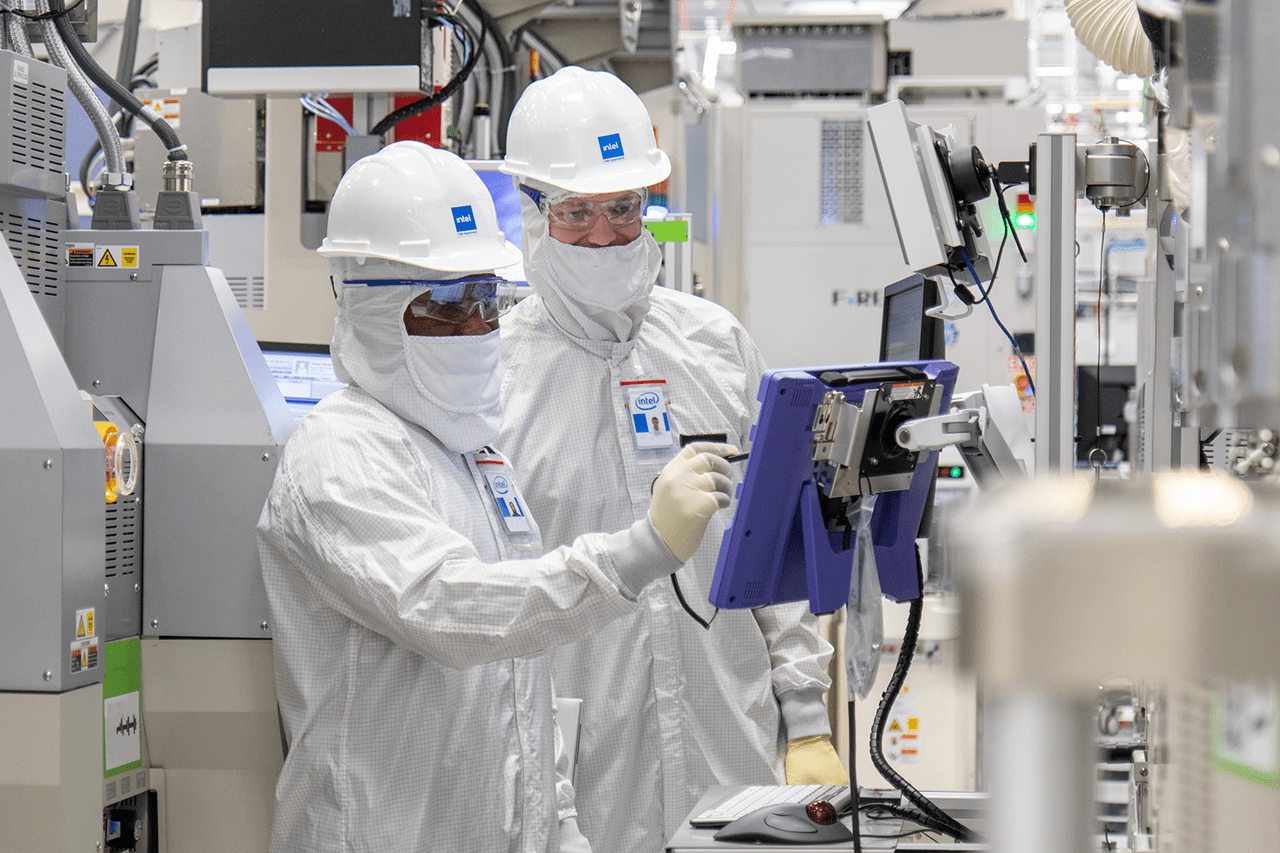 Intel said Fab 34 began running a 'First Full Loop' of silicon, which means the site can now focus on producing Intel's latest line of processors later this year.
Intel has reached an important milestone in its Fab 34 facility, bringing it one step closer to producing the company's latest semiconductors.
The new facility has begun running its "First Full Loop" of silicon this month, which means the facility managed to run silicon wafers from start to finish through the process steps in the cleanroom.
The facility is located at the company's site in Leixlip, Co Kildare. Work began on this
fab in 2019
. The site also received a boost when Intel announced a
€33bn investment
to boost its semiconductor manufacturing in Europe.
Intel says Fab 34 represents an investment of €17bn and doubles the company's manufacturing space in Ireland. It is also Intel's first "high-volume" manufacturing location for Intel 4 process products.
Before the latest milestone, Intel said Fab 34 was focused on running "level one diagnostics" across segments of the production line. The First Full Loop is complex as it requires synchronised efforts from multiple teams, according to Intel.
The successful milestone means the facility can change its focus to the "entire fab production line", with the goal of producing Intel's latest line of processors later this year. The company previously claimed its new chips will usher in a
"new era"
in chipmaking.
IDM 2.0
Intel has been working on its IDM 2.0 strategy, which involves combining Intel's internal factory network with third-party capacity as well as new Intel foundry services. Ireland's role in this ambitious plan included the creation of 1,600 permanent
high-skilled jobs
in 2021.
In April, Intel entered a
multi-year agreement
with UK chip designer Arm to bring new designs into its foundries, as part of this IDM strategy. In June, Intel announced a
$4.6bn investment
into a new chip plant in Poland to cater to anticipated demand for its products in the European market.
Earlier this month, Intel
expanded its partnership
with chip designer Synopsys to bring new IP and automation services to its Foundry Services division.
However, Intel's
planned acquisition
of Israeli chipmaker Tower Semiconductor was cancelled recently by both parties. It is believed the termination of this $5.4bn deal is due to ongoing trade disputes between China and the US.
Leigh Mc Gowran
This article originally appeared on
www.siliconrepublic.com
and can be found
here